How and what methods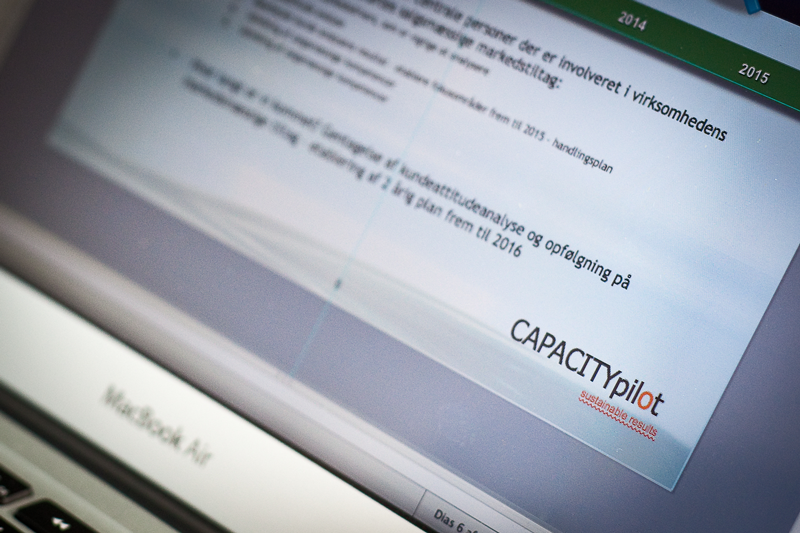 In our cooperation with you, we create solutions that are practical and effective for everyone in your organization.
You can decide if you want us to manage the process or if you want to take advantage of our Consultancy and take the helm by yourself.
The new initiatives  in the organisation supports at any time the company's strategic ambition and plans.
The cooperation is systematised.
Our method secure, that we achieve the desired results and get around all relevant issues in relation to your needs and ambitions before we put actions in motion.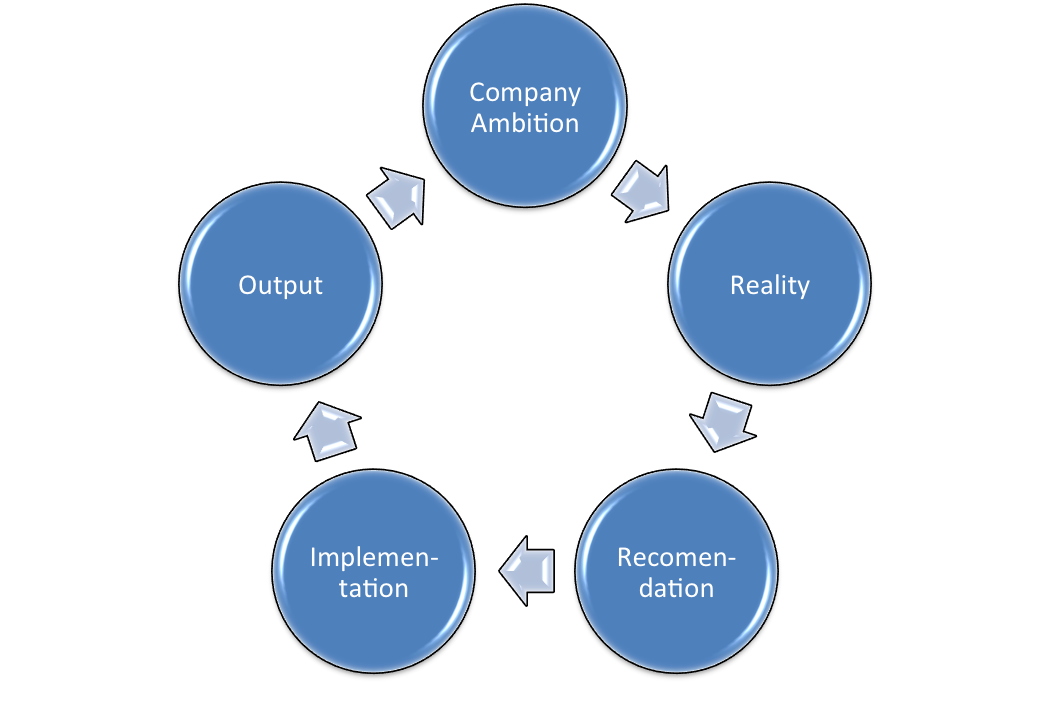 The company's ambition                                                                                                                              
We establish a clear understanding of your vision, mission, values and the "Key Performance Drivers" that will create the success. Within this framework, we can advise and guide you and your business with the aim of creating the desired results.
Reality Check
In order to secure the right action, we form the "gap", the difference of where you are right now and where you are going. In relation to your ambition (#1), we focus on a number of areas, which we believe is a prerequisit for your success and meaningful recommendations.
Recommendations
At this time and based on our reality check, you will receive our practical recommendations and a competence-development and implementation plan focusing on achieving the goals of  the "Key Performance Drivers".
Implementation
Our ambition is two enable you to do what is necessary to do, to get the job done, without being dependent on us. We train and coach you to fulfil the implementation plan. It is your plan, your implementation and your success.
Output
Your goal is our goal, and which is why we agree on measurable "Implementation Indicators" during the process. They will be linked to the "Key Performance Drivers" and gives us a picture of the effect of the various initiatives .
Methods and Tools
Management Consulting and coaching

Executive Coaching
Coaching and development of leaders individually or in groups
Strategy

Group, competence development

Seminars and workshops
Blended learning with ex: Simulation games, e-learning, project assignments and examination

Analysis

Personal Profile Analysis
Team Capacity Analysis ©
Employee Satisfaction Survey
Personality assessments and surveys
Market and customer satisfaction surveys
We work together with
PeopleTools, Silkeborg
Moementum, Oslo
4MAT / About Learning, Chicago and Europe
Do you want to know, what it can mean for you, click on Your Result .